Facebook and Google's ability to target specific markets completely upended the advertising world. They made it easy to surgically reach your target market.
Then came a wave of companies like Shopify and Etsy and Stripe and Square that made it easy to sell to your customers once you've reached them. Many of the hottest companies of the past decade have made it easy to sell to your market once you find them.
Then, 2020 happened:
According to most estimates, 2020 accelerated eCommerce by at least 5 years. One of the industries most affected by this shift has been insurance, with online transactions up around 50%. 
Much of the effort right within the insurance industry is focused on making it easier to sell. As sales move online, insurance companies are scrambling to provide API's that can connect to digital sales channels. This is effectively the same as Stripe developing the pipes to collect payment. The most forward-thinking companies have a goal of offering insurance-as-a-service. (This is, in fact, what Dais helps companies do.)
Insurance is right now having its Stripe moment right now, where the simple, basic ability to sell is becoming more common. It's fairly easy to predict what happens next: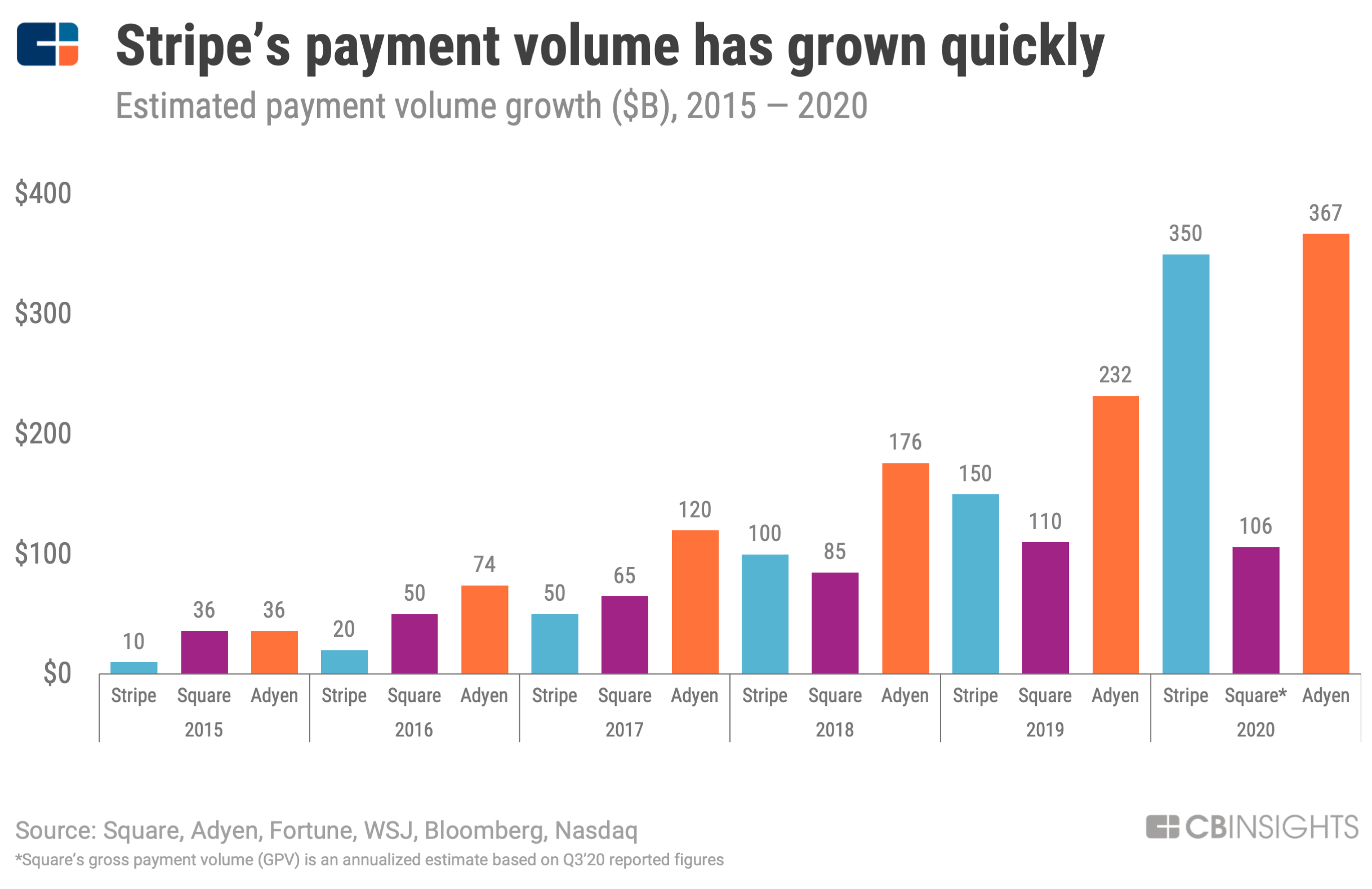 "Striping" insurance requires sellers of insurance to make it easy to he ability to share data across the supply chain, customize the customer experience (especially using data), and the ability to sell the right set of products in a targeted way.
The Insurance "Shopify Moment"
And as the infrastructure to support that begins to emerge, it's bringing to light something else that is potentially even more interesting: the fact that the world is probably significantly under-insured, and there almost certainly going to be a large increase in the total amount of insurance per capita in the world.
If you're not familiar with marketplaces like Shopify Etsy, they allow creators to make and sell whatever they want. And it has resulted in an explosion of niche products that would never have existed before. Many of these go on to sell millions of products.
Shopify-ing insurance means making easy to create new products. And significantly, on top of that, making it easy to combine and bundle them with both other insurance products, other financial products, and even other physical products.
As it becomes easier to make new insurance products, new types of products will be available to sell. Those companies that are able to sell differentiated, targeted, user-friendly products will dominate the markets they pursue.
New products also mean that overall customer lifetime value goes us. A home remodeling company will buy insurance against construction delays for the first time because they've never been offered it before. A food service delivery service will buy insurance against spoilage due to refrigeration failure for the first time because the product never existed before. 
With digital scale, and partnerships to sell insurance through distributors, retailers, employers, and bundled with other products, there are going to be so many more at-bats to sell these differentiated products.
What's even more interesting is that this is happening far faster due to the changes from 2020. Are you seeing this happen anywhere else?